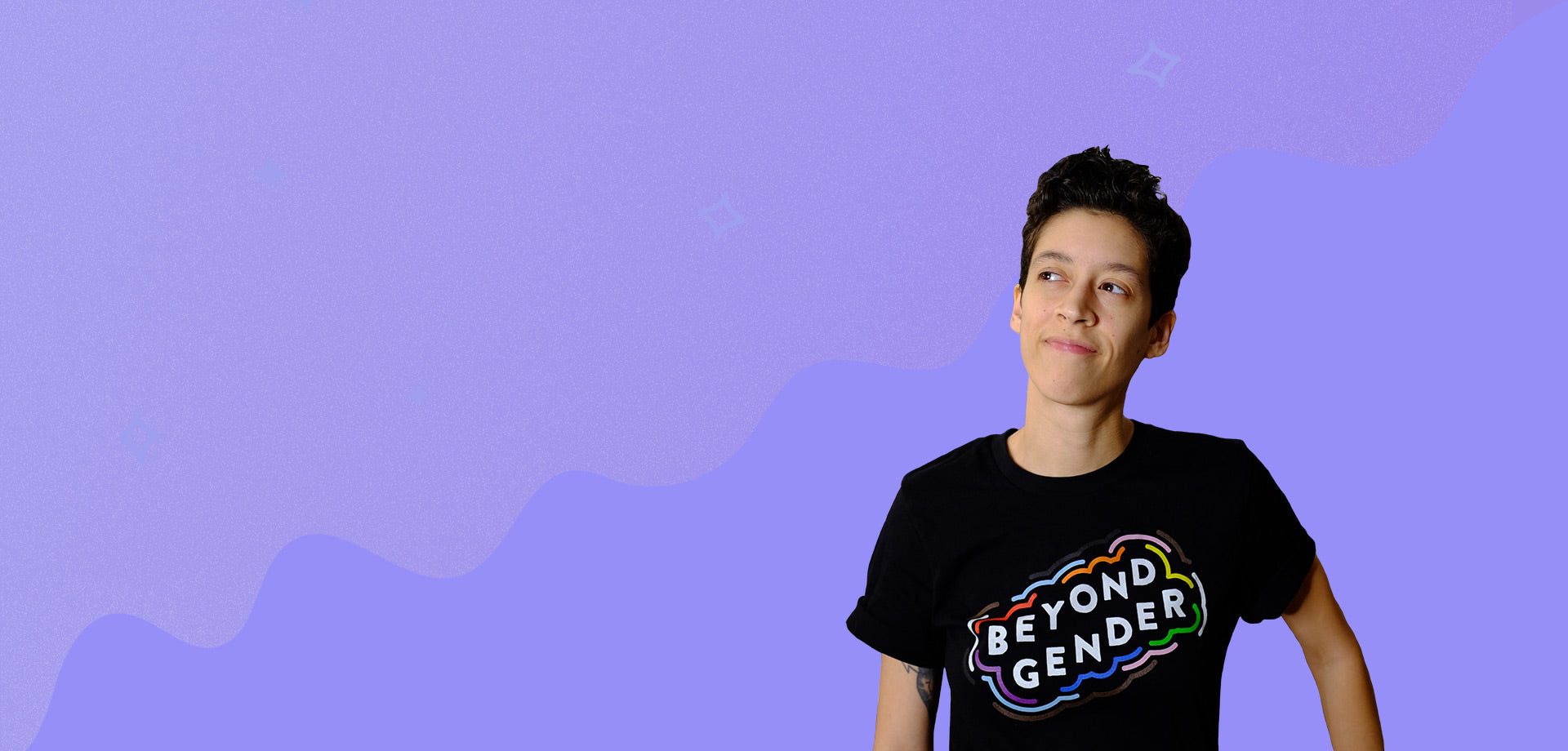 Bianca is a Queer Gender-fluid Latine Designer & Artist who is passionate about creating inclusive pride art that provides representation and visibility.
Their style is modern, playful and often uses lines, geometric shapes & custom typography. These elements feature rounded corners and curvy/squiggly lines with colors from various pride flags.
The heart of their work comes from growing up in the 90s in Queens, being exposed to different forms of urban art in NYC, coming out of the closet in the early 2000s, and their love for art & design. Bianca draws inspiration from many places including Bauhaus, conceptualism, minimalism, architecture, and nature.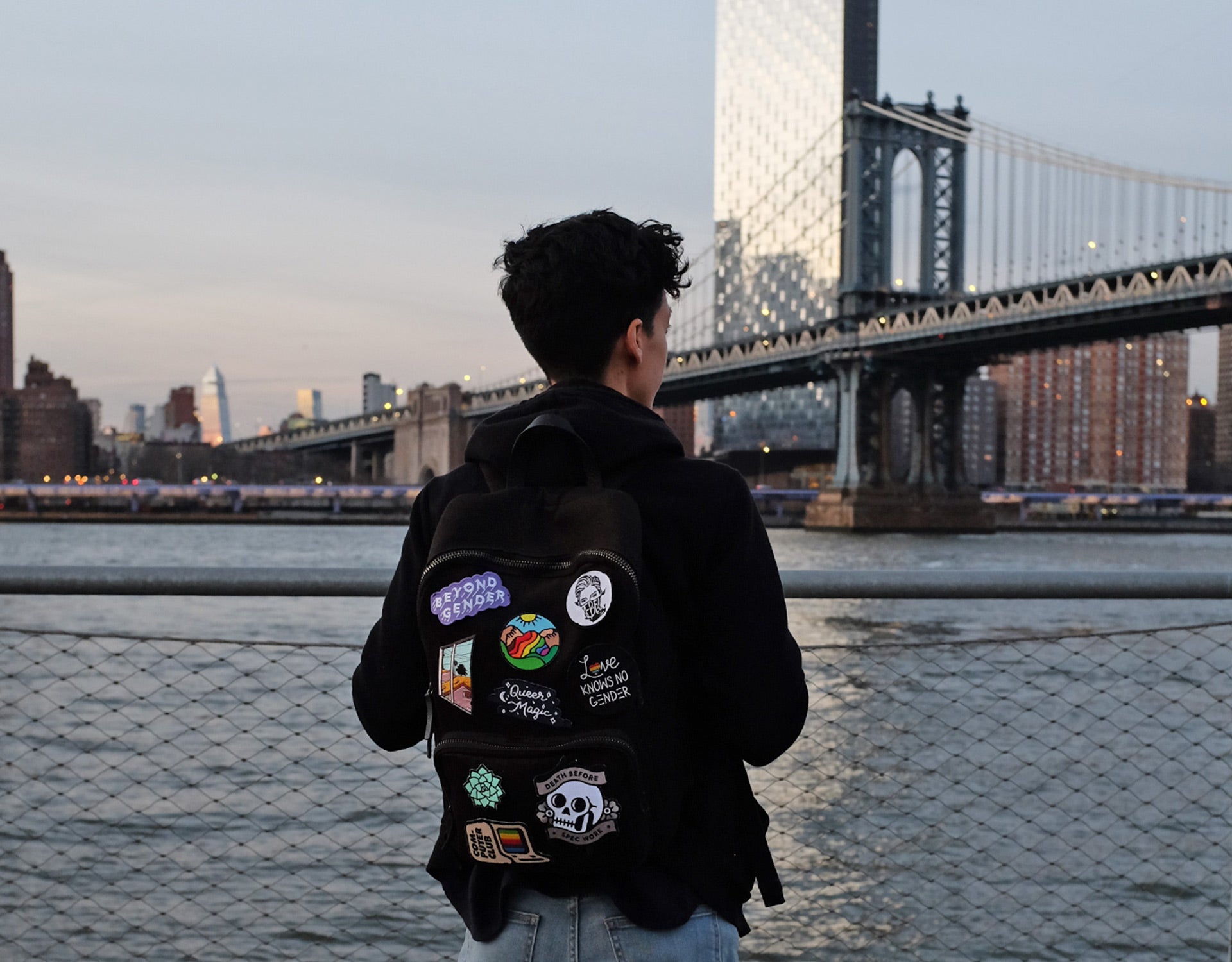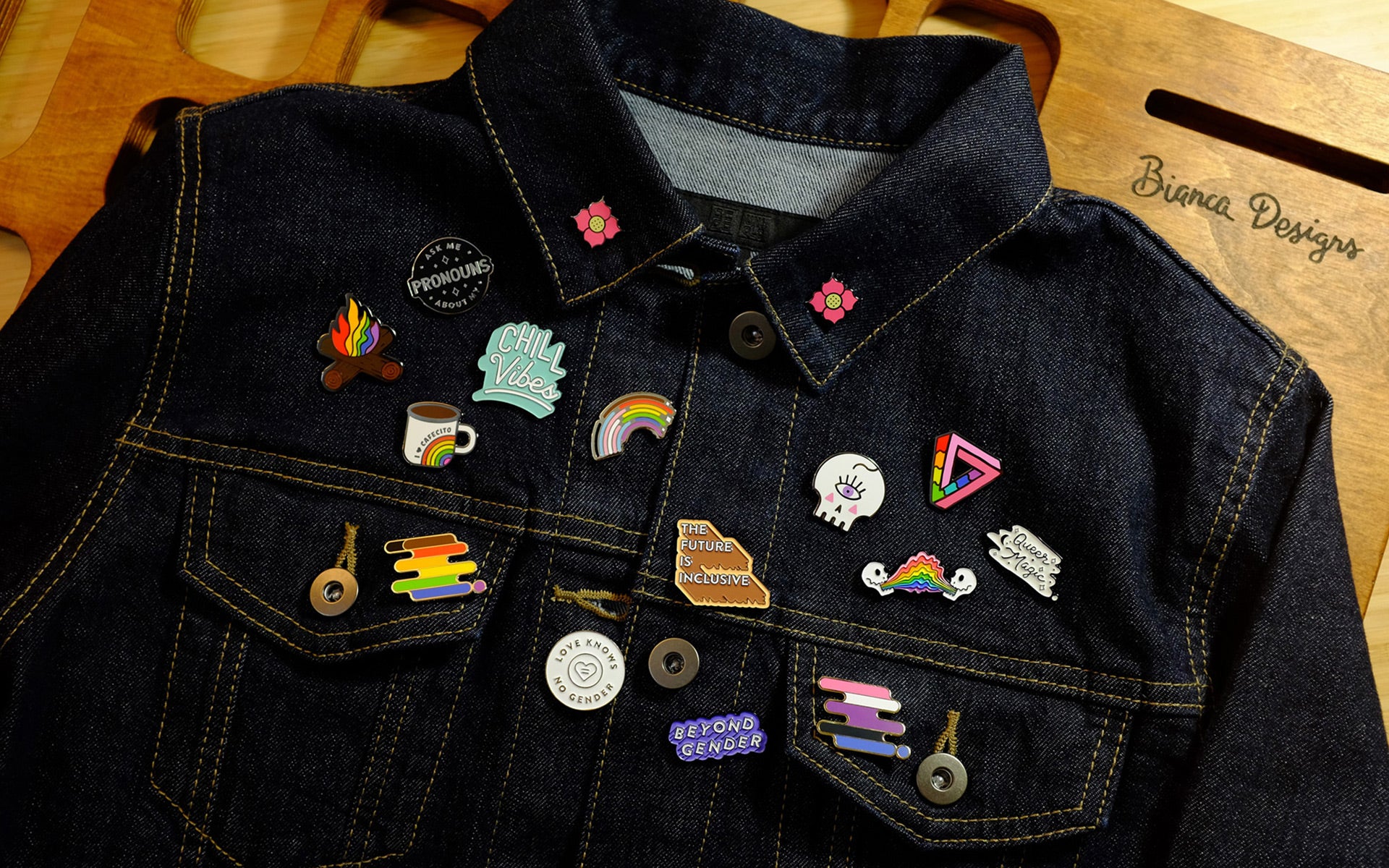 Bianca's Design Shop features products such as enamel pins, accessories and apparel & other cute gifts made with love. You can also find selected products at physical locations such as bookstores, museums and retail stores. See the list of places here.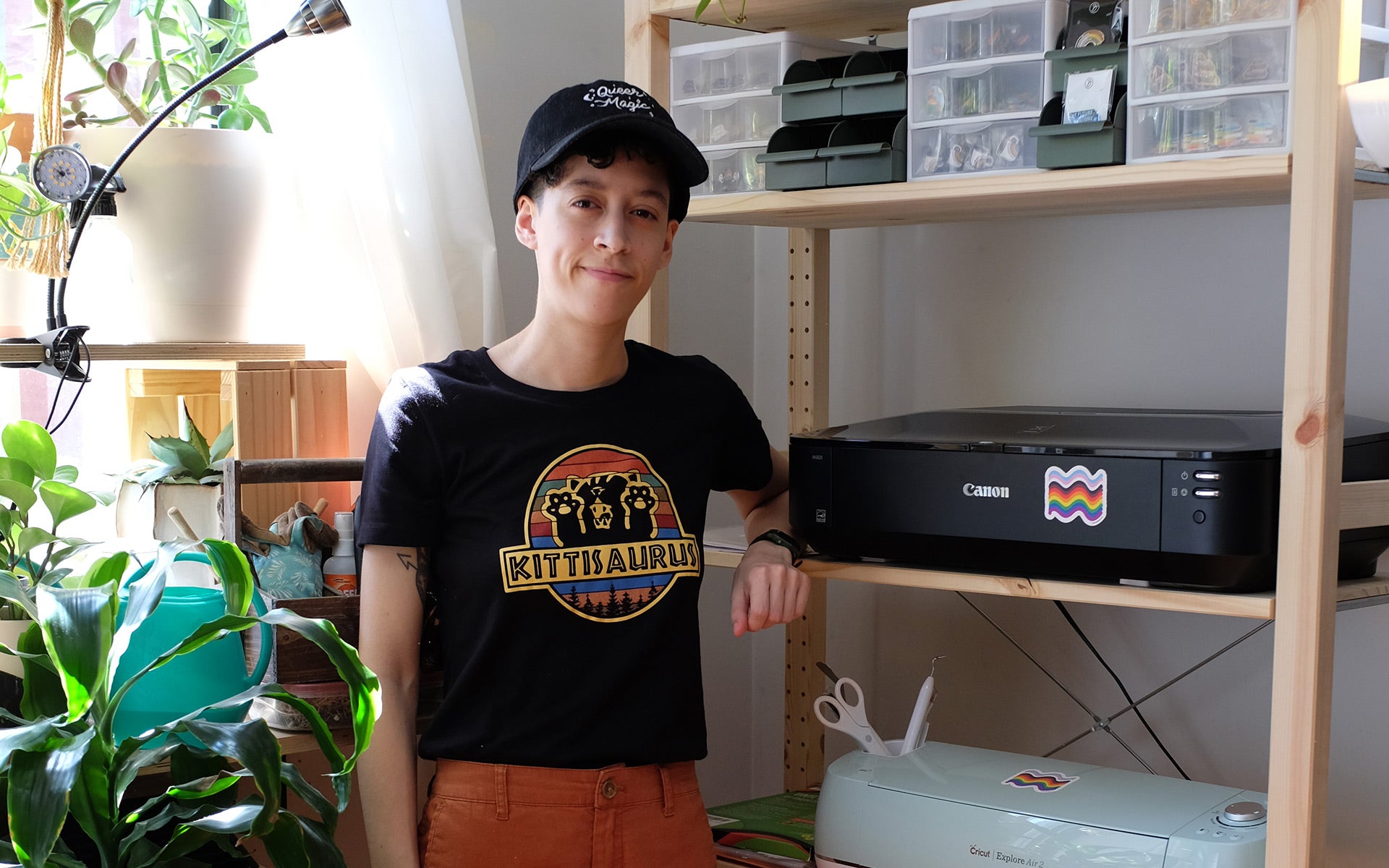 Bianca's Design Shop is a reflection of Bianca's passion for design meshed with who they are as a person: a Queer human who cares deeply about the LGBTQIA2S+ community and its allies. They always searched for a way to give back to the community. Having a background in design, they were able to create unique & inclusive products that provide visibility. Proceeds from selected products are donated to different foundations, organizations & mutual aid funds.
Before starting the shop, Bianca worked as a web designer & developer for a few different companies. After work, she would often create personal projects that allowed more self expression and brought so much joy.
Fun Facts: Bianca is a plant dad, cat mom, Queens native, gaymer, tea drinker, nature lover, and collector of various items such as hats and vinyl records!
Get to know Bianca more through interviews & features below or see the full list here.
Interviews
Pride in your work with Modcloth
Let's talk Queer Design with Sunshine Steven Podcast
What does Pride mean to you with Caroo
Get to know Bianca Designs with Ole Henriksen
Features
21 Cute Pins, Patches, Mugs, And Stickers From Queer-Owned Businesses That You Need ASAP by Buzzfeed
36 Queer-Owned Businesses Selling LGBT T-Shirts To Support This Pride Season by AutoStraddle
20 LGBTQ-Owned Stationery Shops to Support by Punkpost
Pride Month 2021: Four Fabulous Entrepreneurs by Cowe
20 queer-owned businesses to support this Pride Month by Reviewed